TEETH CLEANING & GUM THERAPY
The health of your teeth and gums are important to us!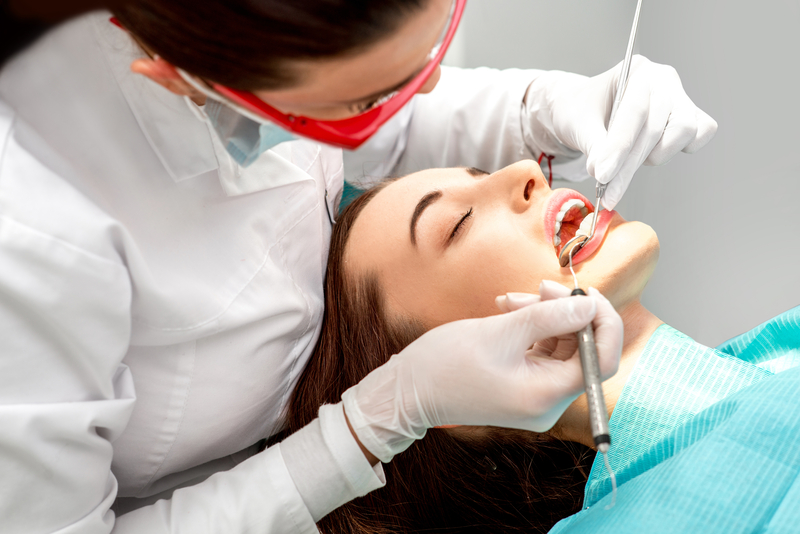 Routine preventive teeth cleaning (prophylaxis)
Regular teeth cleaning by a dental hygienist focuses on each tooth above the gum line. This cleaning process clears away any tartar recently present, and any plaque built up since your last dental cleaning.
It is important to know the difference between tartar and plaque.   Plaque can be removed at home through normal brushing and flossing.  Tartar, on the other hand, is plaque that is left on your teeth too long and becomes harder and more attached to the teeth.  Tartar should only be removed by a dental hygienist.  Do not try to buy dental tools online and attempt to remove plaque yourself.  You can accidentally damage the tooth enamel or gums leading to cavities or infection.
Therapeutic treatment for gum disease and laser therapy
Therapeutic treatment of your teeth by a dental hygienist or dentist goes well beyond routine cleaning.  The objective for periodontal scaling (removal of plaque and root planing is to remove dental plaque and calculus (tartar) under the gum tissue, which house bacteria that release toxins that cause inflammation and infection to the gum tissue and surrounding bone. Laser therapy is then used to disinfect the pockets surrounding the teeth.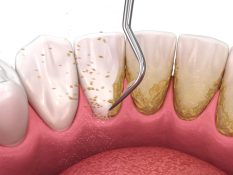 "My experience with Dr. Craig Buntemeyer and his team was amazing! The dental hygienist was extremely detailed in explaining what she was doing next when doing the X-ray, cleaning my teeth, etc.  Everyone that I talked to was extremely nice and made me feel like they had known me forever. Already scheduled my appointment for next year and will continue to go back!"

Justine Cook-Anthony, Google Review
We provide teeth cleaning and polishing service to patients from Tulsa, Bixby, Broken Arrow, Jenks, Glenpool, Sapulpa, and more!