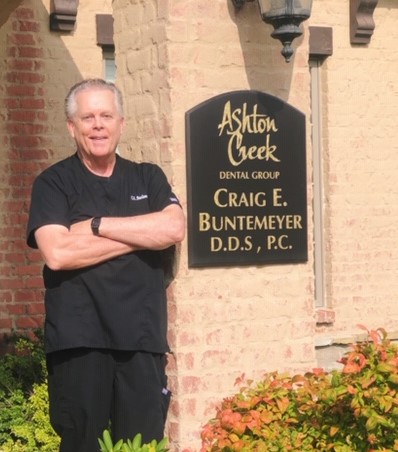 Dr. Craig E. Buntemeyer graduated from the University of Nebraska College of Dentistry after attending Nebraska Wesleyan University majoring in Microbiology. After finishing dental school, he completed a year long hospital residency in Dallas, Texas at Parkland, Children's, and the Veterans Administration's hospitals.
Dr. Buntemeyer loves being a general and cosmetic dentist, consistently providing the highest quality of dental care to all of his patients. He devotes his spare time to remaining current in new dental technology, as well as keeping up on leading dental research results.
Dr. Buntemeyer is down to earth personally growing up in a small town in Nebraska. He is the proud father of two daughters, Kaci, who graduated from the University of Oklahoma, and works for an architectural firm in Edmond, OK. Eryn, who is currently going to nursing school and plans to get her B.S. with her nursing degree.
Dr. Buntemeyer is an avid Nebraska athletic supporter, and also enjoys golf and hunting with his friends. He also enjoys spending time with his family, and enjoying the outdoors whenever possible.